Shane Montoya
Director of Strategic Programs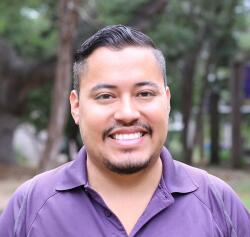 Shane Montoya joined United Way of Central Texas in November 2019. Shane serves as the Director of Strategic Programs. In this role he will take on implementing new initiatives and making a difference through impact. One of his first initiatives is to implement and support the Shared Services Alliance in Early Childhood Education centers. This initiative will help administrators automate processes and allow for more time in the classroom, which will ultimately help children become school ready. 


Shane's background is in non-profit work and higher education. His most recent position was serving as the Assistant Director of Admissions at Concordia University Texas. In this role, Shane was able to channel his passion for higher education by helping students from different walks of life in fulfilling their goal of higher education, and build on strategies to ensure student success.
Shane holds a Bachelor of Arts degree in Communication from St. Edward's University and a Masters of Business Administration from Concordia University Texas.